Reynaers




Total solution for your aluminum facade
Reynaers curtain walling is robust, thermally efficient and strong and our full curtain walling range complies with the highest standards in energy efficiency and security. The use of aluminum for facades is inevitable; because of its strength and stability, it meets all the requirements to support large glass areas allowing maximum light entrance in to your building.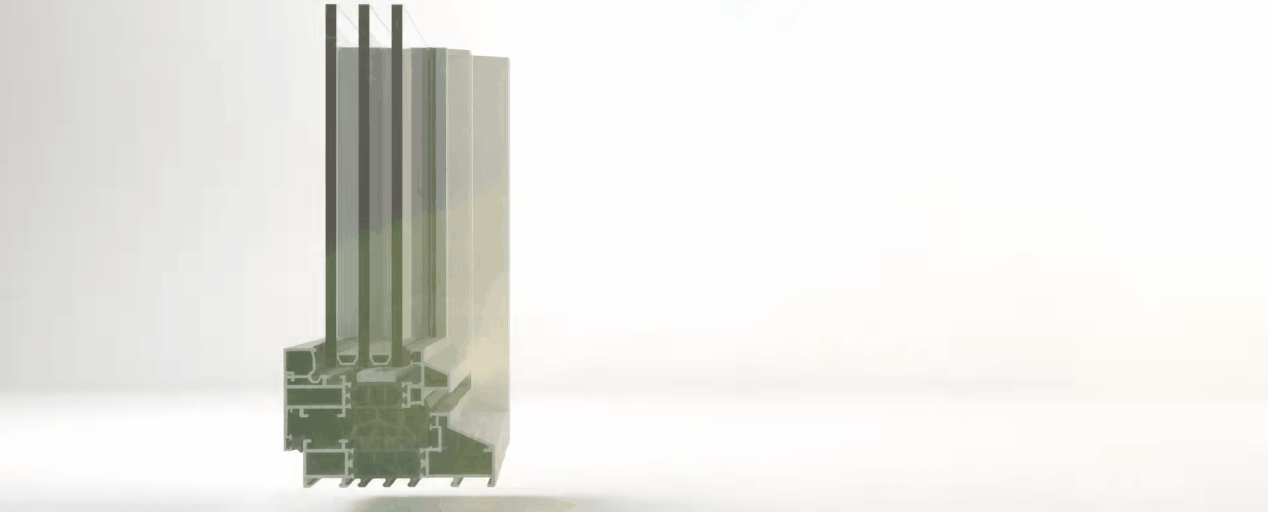 Concept Wall® 50 is a façade and roof system that offers unlimited design freedom and allows maximum transparency. As such, CW 50 is available in several design and glazing variants, but also includes different technical variants to comply with specified levels of fire-resistance and thermal insulation.
The extensive range of CW 50 profiles meets all requirements of contemporary architecture. With regard to the energetic performance, the system offers solutions in different levels, allowing the use of triple glazing and making the system even applicable for passive house or low energy buildings. In addition to that, dedicated opening types can also be seamlessly integrated; like a parallel opening window, a top hung window, a hidden vent turn and tilt window, but also a flush roof vent for integration in roof applications of CW 50.
Concept Wall® 60 is an excellent thermally insulated curtain wall system for robust constructions of large glass surfaces, that answers even to the specific needs of sloped or curved constructions. This modular system is designed with intelligently reinforced profiles, allowing the use of glass panels with weights up to 450 kg.
The CW 60 concept meets the highest requirements in water- and air tightness, wind load resistance and thermal insulation. It also offers the possibility to integrate triple glazing.This curtain wall system is standard available in 4 different aesthetical outside appearances. These different design options, together with the flush roof application, make CW60 the perfect system for ultimate design freedom. In addition, CW 60 is made up of an extensive profile range and facilitates the integration of all types of windows.
Concept Wall® 65-EF is a cost efficient curtain wall system for element façades with unique slender aesthetics, without compromising the extreme strength and stability required in high-rise constructions.
CW 65-EF meets the highest performance requirements in water- and air tightness and wind load resistance. The curtain wall system is available in different insulation levels, answering to the appropriate insulating requirement of the building. It also offers the possibility to integrate triple glazing.
Concept Wall® 86 is an insulated and aesthetical curtain wall system that complies with all requirements for large building projects. For these building projects, the execution speed on the building site is very important. CW 86 therefore offers a special solution, where cassettes or elements can be pre-assembled in the workshop. On the building site, the cassettes can either be hooked on to a traditional stick structure (CW 86) or the façade can be built up element by element according to the modular curtain wall principle (CW 86-EF).
The energetic performance of the system is offered in different levels, providing thermally insulated profiles also for the Structural sealed Glazing. Specific drainage methods like cascade drainage lift this façade up to the highest demands in water- and airtightness. This makes this system applicable for extreme conditions such as coastal areas and high altitudes.